Title: Carnal Persuasion
Series: Severed MC #4
Authors: KT Fisher & Ava Manello
Release Date: 24th December 2014
Cover Design: Margreet Asselbergs
Cover Model: Asher Collins
Photographer: Richard Hunter of RIHUPHOTO
Hosted by: Francessca's Romance Reviews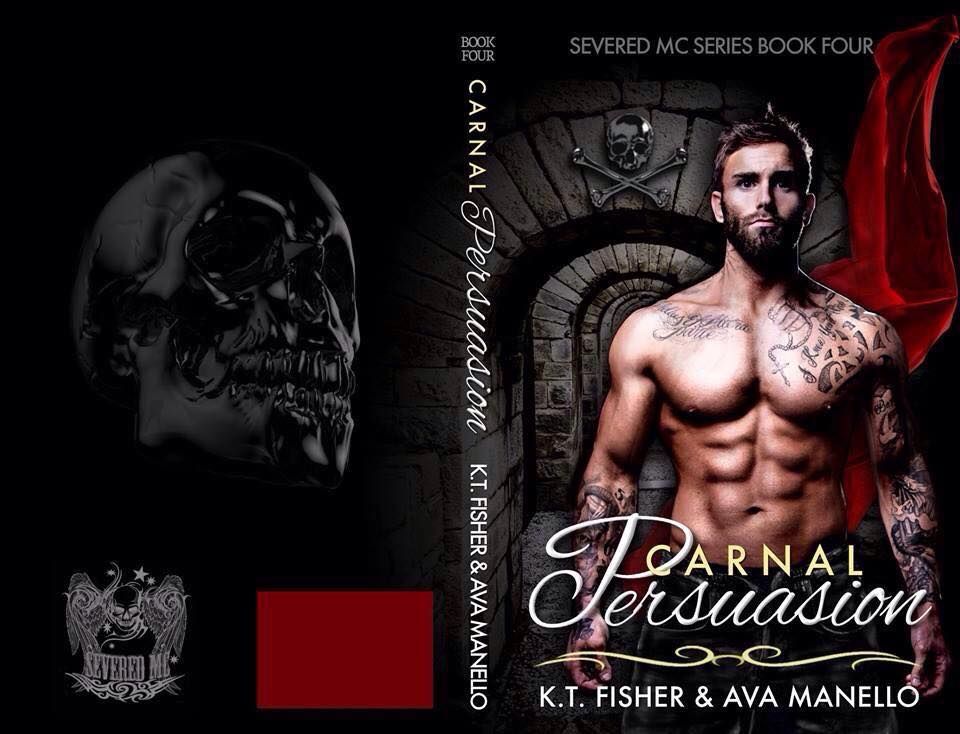 The fourth installment in the Severed MC series finds Cowboy wrestling with his demons. Can he go on, or is he too broken after everything he's endured?

Meanwhile the citizens of Severed are caught up in a war, and it's down to Severed MC to try and save them.

This book is going to blow your mind.

Add to Goodreads


Severed Angel
Severed MC #1
Amazon UK
Amazon USA
Barnes & Noble
Kobo
iTunes
Carnal Desire
Severed MC #2
Amazon UK
Amazon USA
Barnes & Noble
Kobo
iTunes
Severed Justice
Severed MC #3
Amazon UK
Amazon USA
Barnes & Noble
Kobo
iTunes

KT Fisher
I love reading, it's my favourite hobby. I've always had ideas for my own books packed into my head so I thought I would write them out for people to enjoy.


Facebook
Twitter
Goodreads
Ava Manello
Passionate reader, blogger, publisher, and author. I love nothing more than helping other Indie authors publish their books be that reviewing, beta reading, formatting or proofreading,

I love erotic suspense that's well written and engages the reader, and I love promoting the heck out of it over on my book blog.

I'm a mother, but most of all I'm me!


Twitter
Facebook
Goodreads
a Rafflecopter giveaway
Happy Reading!!!! xoxox